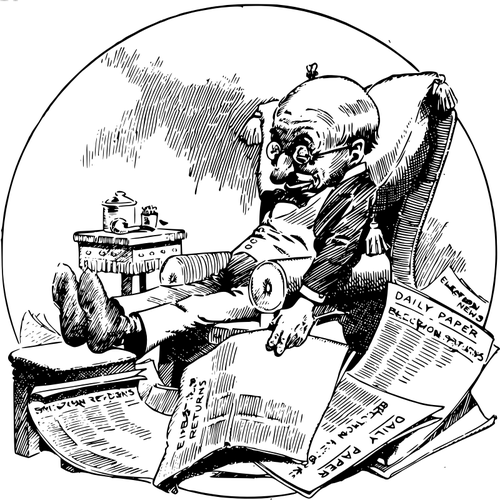 Vacuity, a business journal dedicated to helping businesspeople conduct content-free meetings, notes a rise in workplace napping.
Dr. Dennis Dormer, Director of the Department of Napology at MSU*, today released results of a long-term study of hundreds of businesses worldwide.
"More people are napping at work," said Dormer. The study showed companies without an employee napping plan (ENP) are more at risk of their workforce falling asleep at inopportune moments.
Dr. Dormer conducted eighty-one meetings in his laboratory that simulated a typical workplace conference room. All participants had not previously napped that day.
Sixty-one percent of the participants fell asleep in the meetings. But that number rose to seventy-three percent in the presence of PowerPoint. And when a presenter reads from the slides, that number rises dramatically. On twelve occasions, the presenter herself fell asleep in mid-sentence.
Congress is considering regulating napping for employers with more than one hundred employees. SNORE (Site Napping Organization Research Enterprises), an unintentionally non-profit organization, recommends all businesses provide a quiet space for office workers to sleep for twenty-minute periods during the day.
WHIPS (Workplace Happiness Imagination Prevention and Suppression) viewed the study with some alarm. Cassandra Cudgel, WHIPS' taskmaster, drew attention to the high rates of heterosexuality, and bipedalism among the study's participants.
"Is this normal?" she said. "We are all for productivity. SNORE's plan is a good one, but we do not advocate any change that might increase worker happiness."
But Prunella M. Spite, spokeswoman for NICE (National Institute of Courtesy and Etiquette), said the study is a breakthrough. Plans to boost appropriate napping would increase consideration and courtesy at work. However, Ms. Spite, a statistician by training, was concerned that half the respondents fell below the median.
"This is a worrying state of affairs. We want everyone to nap and feel better," she said.
The initial reaction from business groups to SNORE's proposal was lethargic. But those that have looked carefully at the study—and remained awake—are of a different opinion. The study is a big boost for business.
It shows with just a twenty-minute nap, employee brainpower, productivity, IQ, EQ, and many more acronyms increases exponentially.
"Bottom lines expand and that's what we're all about," said Graham Grab, spokesperson for Greater Resource Expansion and Enterprise Development (GREED).
Dr. Emile Lenteur, famous for his discovery of relaxon particles, was unavailable for comment. He was having his afternoon nap.
*Make Something Up